Ever since finding his new home in the Crypt hallway, my Wallmonster has been repeatedly defaced, requiring numerous repairs. Now, I am sad to announce, one of his eyeballs has been completely stolen.
It's time for a Wanted poster to help catch the thief.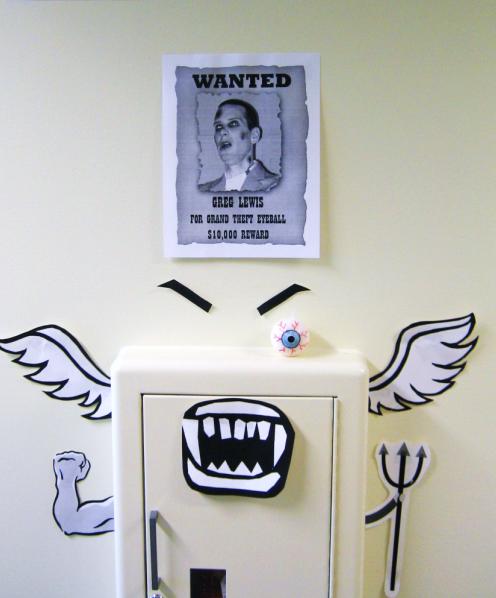 Posted on May 31, 2007
Needlenose pliers: is there anything they can't do?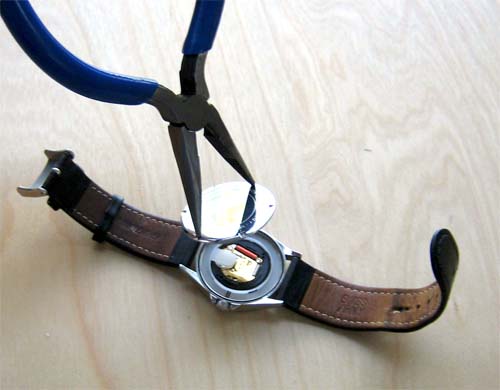 Unscrewing a watch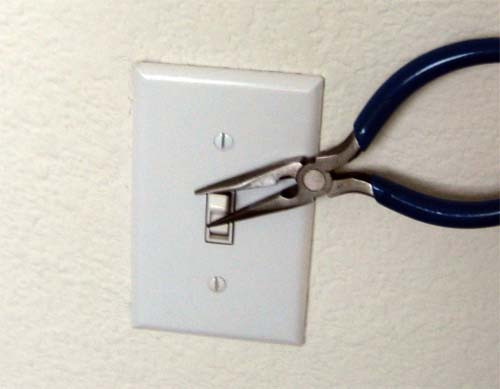 Turning on a light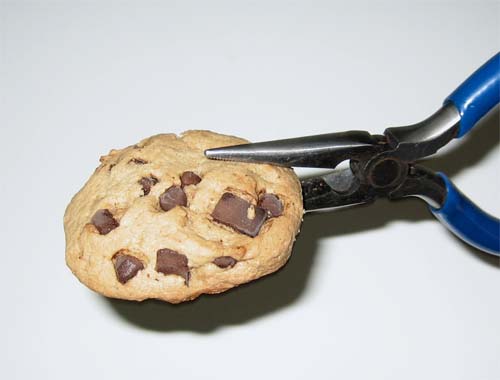 Eating a cookie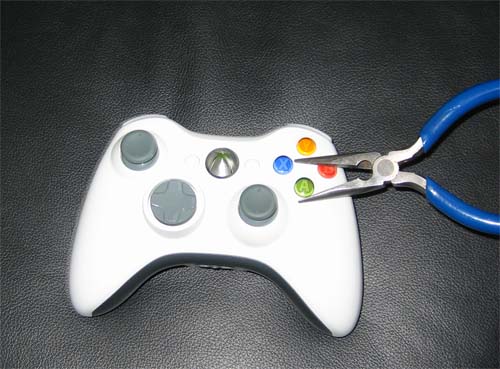 Playing XBox 360
Washing the car
Posted on May 26, 2007
My watch battery just died after only a year and a half. The watch itself was not very expensive, but now I see why - they want to charge $30 to replace the 75 cent battery. It's like the printer companies and their $50 ink cartridge refill scam.
Supposedly the battery can only be replaced by mailing it to an "authorized technician" or else the waterproof seal will break and the warranty will be voided. I already tried getting it open but I don't have the right tool to unscrew the back. If anybody has a watch-unscrewing clamp tool, I'm in the market..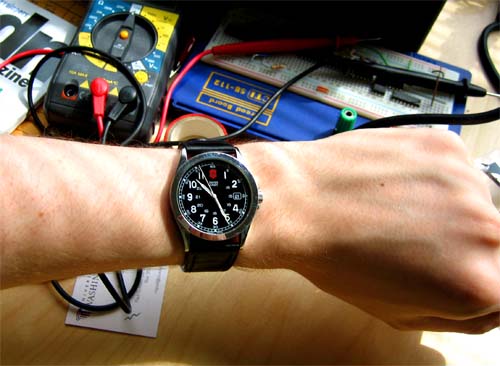 Posted on May 23, 2007
By the moon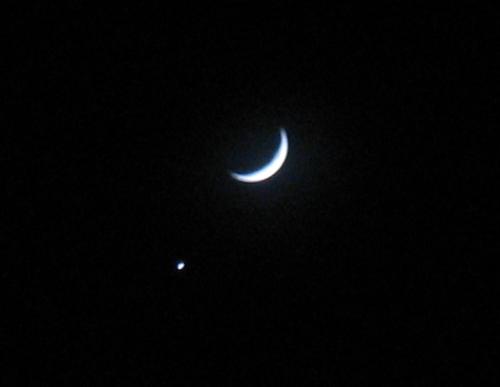 Point-and-shoot cameras don't seem to work very well for astronomy photographs
Posted on May 19, 2007
Prize for the first person who gets it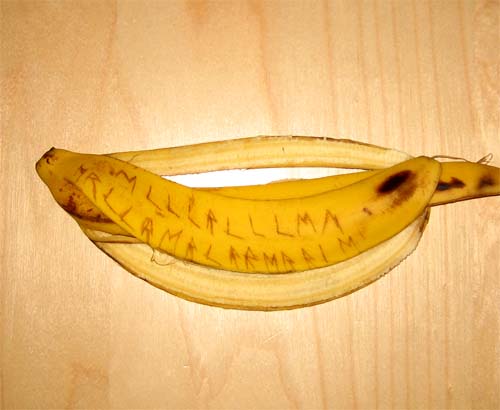 Posted on May 7, 2007
I've been using a credit union for banking, but I never really analyzed it to see if it was the best deal. This weekend I took a look at it and noticed that I've been getting a pathetic 0.0-0.5% interest rate on my checking account, and 2-3% on savings.
I checked around and it looks like it's possible to get 5% on savings accounts with various banks like HSBC, EmigrantDirect, ING Direct, and E*TRADE.
Ultimately I decided to switch to E*TRADE because they also have checking accounts at 3.25%, and it'll be handy to be able to do stock trades from the same account. At these rates, I calculated that I "lost" several hundred dollars in interest on checking & savings last year, so switching definitely looks like the smart thing to do.
Of course, the higher rates are only possible because these are mostly online discount banks, meaning that they don't have physical branch offices anywhere - all customer service is done over the internet (the way of the future), or over the phone (probably in India or China). Credit unions and traditional banks earn their fees since they have to pay for lots of branch offices and people to staff them, as well as maintaining whole ATM networks (which has got to be expensive).
E*TRADE works around this by allowing you to use any ATM and refunding the fees the owner bank will charge you. If it works it sounds great, but it seems a bit unsustainable since if everybody switched to online banking, there would be no brick-and-mortar banks to maintain all of the ATMs. So the high interest rates might not last forever (or maybe electronic commerce will eventually evolve to the point where cash is not required for most transactions, and ATMs will be obsolete).
Next step on the way to smarter finances: get a cash-back credit card and stop using my debit card. I've been using the debit card almost exclusively for several years, and getting 0% back. Even with 1% cash-back, that's another couple hundred dollars "lost" per year. I'm looking at several cards but haven't found one that's clearly better than the others. Currently I'm thinking about going with the Amazon Visa Card (3% on Amazon purchases, 1% on everything else) since I buy a lot of stuff on Amazon, but it's administered by JPMorgan Chase (infamous for evil customer service), so that might not be the best idea..
Posted on May 6, 2007