Looks like this week it is: rain, rain, rain, rain, rain, and rain.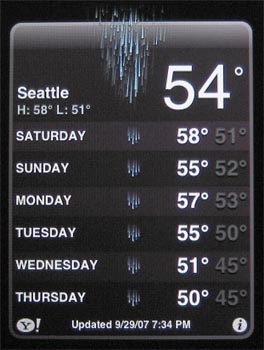 Posted on September 29, 2007
Mr. Lightswitch is angry because he couldn't get a parking spot today: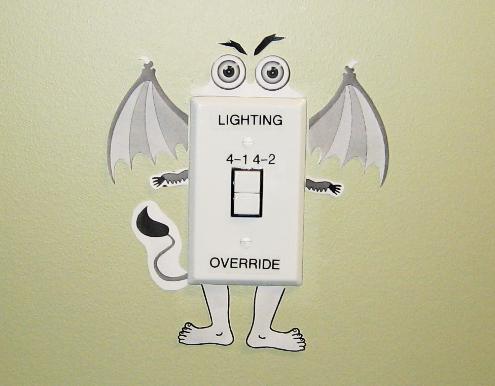 I was hoping that the switch part would look like a mouth, but I don't think it really works.
Posted on September 25, 2007
One of my plastic cups fell down to the bottom of the dishwasher and was melted by the heat. It looks kind of weird: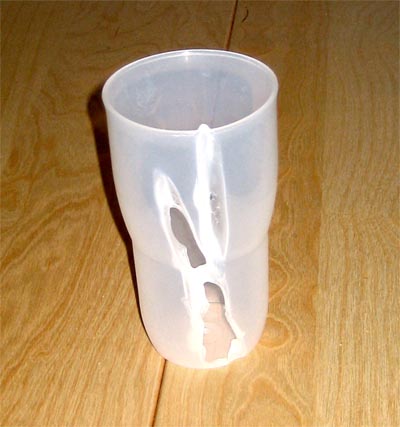 Posted on September 14, 2007
Today at a wedding reception in Queen Anne I finally got the chance to test out the iPhone's camera in a well-lit outside environment. The results were OK, but not all that great. Mt. Rainier was clearly visible in the background to the eye, but it barely registers on the iPhone pic. The thumbnail below is linked to the full-res version: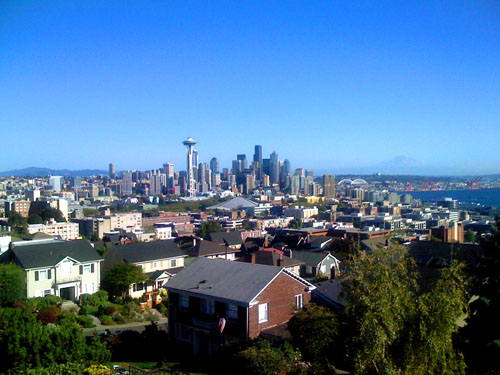 Posted on September 9, 2007
My cousin is getting married tomorrow and today at the pre-dinner the most absurd thing I have ever seen at a wedding occurred.
After dessert we heard a loud siren coming down the street and there were several loud bangs that sounded like gunfire. I was afraid it was some sort of gang fight in the middle of this quiet little Everett suburb. Fortunately that fear was quashed when a gigantic pirate ship drove up to the back yard, firing its 'cannons':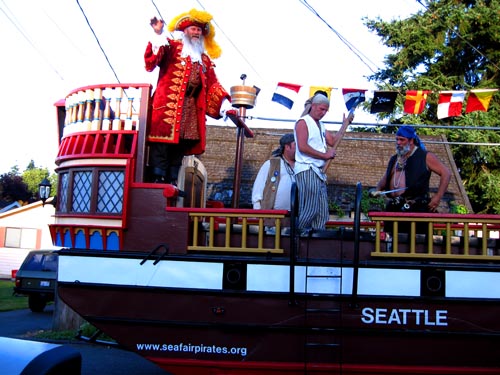 The Seattle SeaFair Pirates all jumped out of the ship/truck contraption and 'captured' the bride (upper left, below) and all the bridesmaids and drove off. The groom and his friends hopped in a car with their plastic swords and chased after the pirates.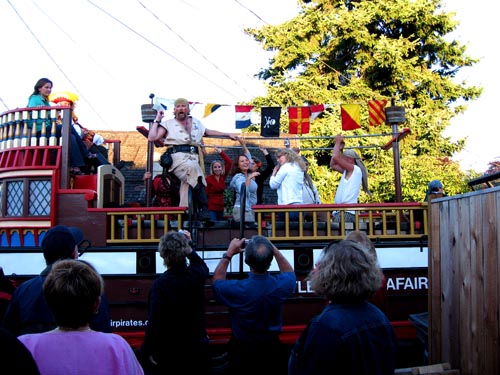 At this point everyone in the wedding party and all of the neighbors were in total shock and disbelief about what had just happened, until somebody explained what was going on. In the end the pirates came back, returned the captives, and we all had a jolly good time with their pirate rum.
All in all, definitely the most bizarre experience of the weekend.
Posted on September 8, 2007