At work one of the bathroom stalls' latch broke, so they put on a new latch. They naturally put it on backwards, so now the door opens outward instead of inward: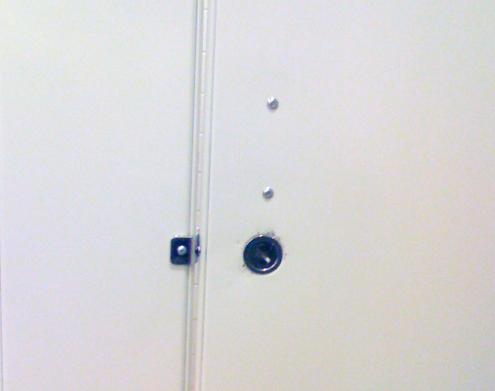 There's no way to pull the door open, so you have to reach up and grab the top of the door. It's quite the Norman Door now, because the handle's still on the inside, where you have to push to get it open:
Worst of all, it's the handicap stall: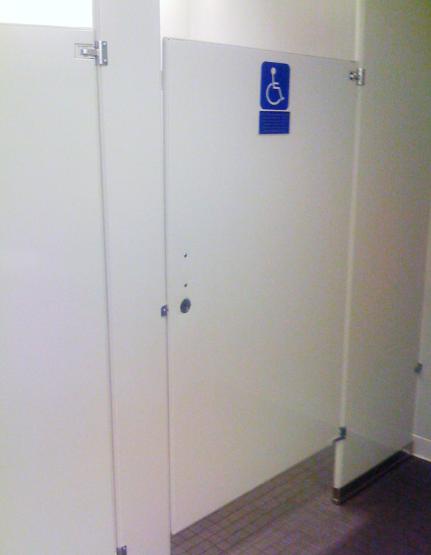 For some reason people were giving me funny looks when I was taking these pictures inside the bathroom.
Posted on July 30, 2008