Co-worker claim: Whole Foods is more expensive than Safeway.
Justification: They rip you off just because they can, and people are dumb enough to pay the higher prices.
My claim: That's BS! Their prices should be exactly the same.
Justification: This is what logical theory says. It's called Econ 101.
How to resolve this conflict? By doing an experiment, of course!
Here are my results from walking around in Whole Foods and Safeway with my camera-phone. I randomly chose different classes of foods, found products that were in both stores, and took pictures: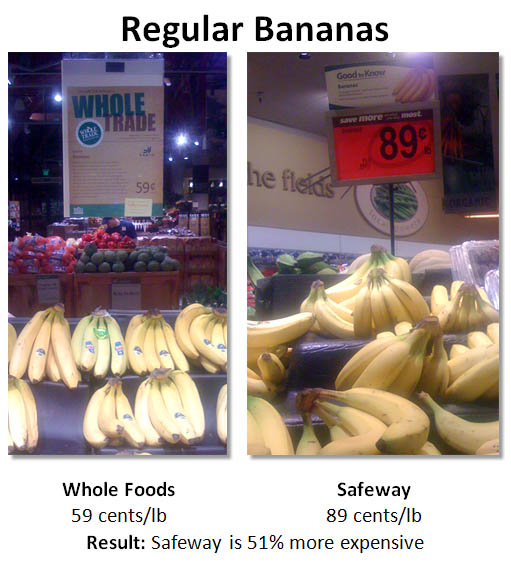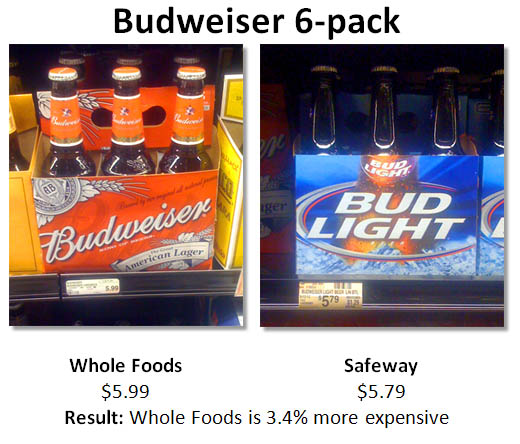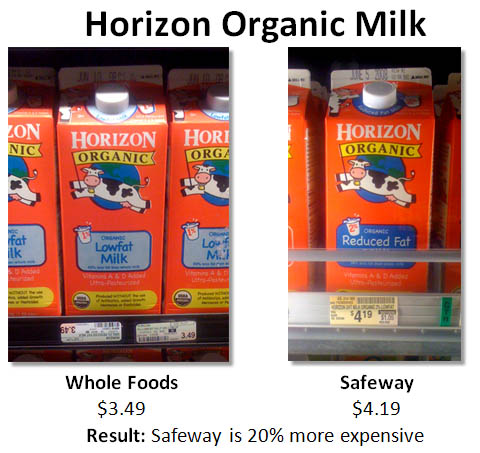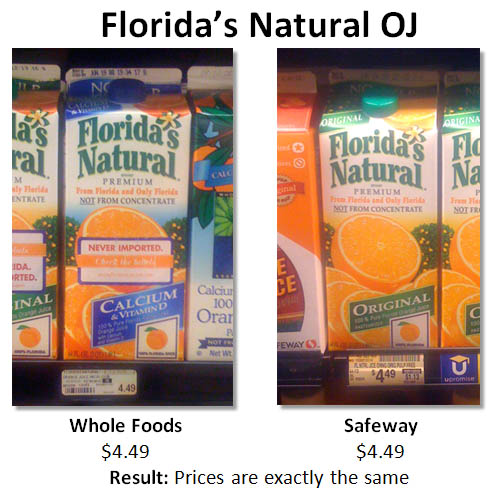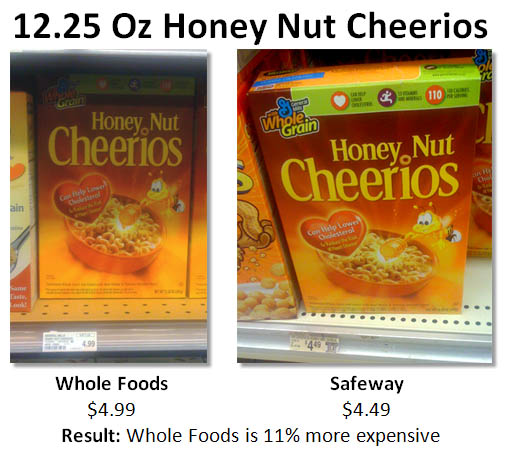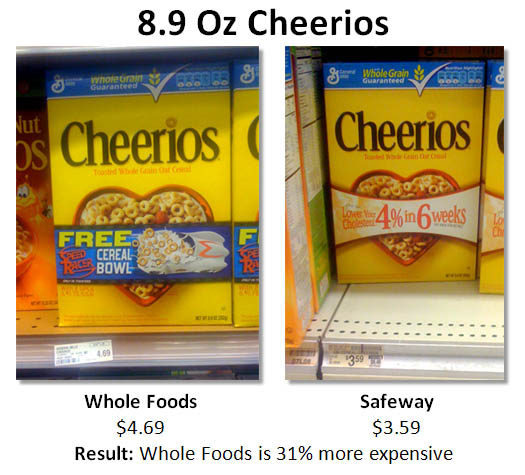 So what's the conclusion from all this? Averaging all of these products, Safeway is 4.3% more expensive than Whole Foods.
Result: We were both wrong. FAIL.
Posted on April 30, 2008